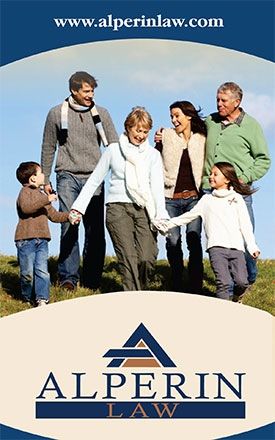 Many of our new estate planning clients only have a vague idea of what they need to do to protect their assets and provide for their families after they are gone. Get a better idea of the options you have to consider by reading our helpful brochure, Estate & Legacy Planning: Protect Your Family, Business and Assets. You will learn about the essential elements of a healthy estate plan and how we can help you accomplish your goals.
What You'll Learn by Downloading This Guide
You want to know what to expect before scheduling a consultation with us, and we understand! When you get your free copy of this pamphlet, you will learn about how we help our clients with a wide variety of estate planning tools, including the following:
Wills
Revocable trusts
Irrevocable trusts
Life insurance trusts
Advance medical directives
Health care powers of attorney
Durable powers of attorney
Probate and estate administration
Tax planning
We explain what each of these tools can do and which are appropriate for you, depending on where you are in life. You will also get to know our founding attorney, Scott Alperin, and find out why our firm is your best choice in Virginia for estate planning, probate and trust administration, special needs planning, elder law, Medicaid planning, and much more.
We Have an Office in Eastern Virginia to Serve You
Whether you're seeking to protect personal property and real estate, or you need business succession planning, Alperin Law can assist you in developing a personalized plan that meets
your needs. With our main office in Virginia Beach and satellite offices in Newport News, Suffolk, and Chesapeake, we are conveniently located for anyone in Hampton Roads (Norfolk, Virginia Beach, Chesapeake, Portsmouth, Newport News, Hampton, Williamsburg, Poquoson, and Suffolk) as well as those on the Eastern Shore (Northampton and Accomack Counties), and throughout Eastern Virginia.